---
---
Easy Unboxing Tool
It's the season of UNBOXING!
The increase of home deliveries has lead to an increase in the number of cardboard boxes that need to be opened. Our 2-Way Glueless Blade Scissors will save your unboxing time.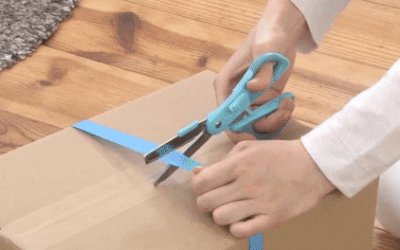 These 2-in-1 scissors include a built-in cutter that makes it easy to snip tags, cut tape, and open boxes with one handy tool.  Use the scissors as you normally would to cut paper, string, and similar items.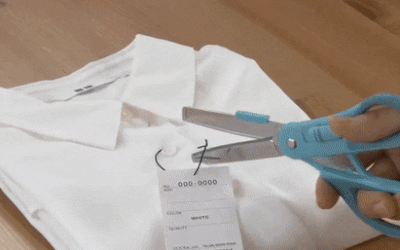 FEATURES:

Special design that prevents any sticky buildup. Cut through tape again and again without affecting the performance of your scissors.
Use it for cutting out those hard-to-peel-off stickers, as well as the packing.
It's especially recommended for anyone who has to open many mail-order packages.
SPECIFICATIONS:
Size: 

177 x 72mm

Materials:

(blade portion) stainless steel, (handle portion) ABS, (ring portion) elastomer, (switch portion) POM, (Cap) PP
PACKAGE INCLUDED:
1 x 2-Way Glueless Blade Scissors
---