---
---
How to Stop Your Musical Instruments from Tarnishing?
If you have been playing musical instruments for a while, you should have noticed your instrument is losing its lustrous shine. The dirt on your musical instrument could be built up from the rosin dust or the oils from your hands and fingers. Therefore, building a routine for cleaning and polishing your instrument is utterly important. To assist your cleaning and polishing task, Buffing Pad Polishing Set would be the best choice to keep your instrument to shine forever.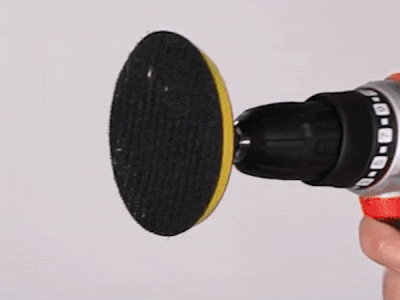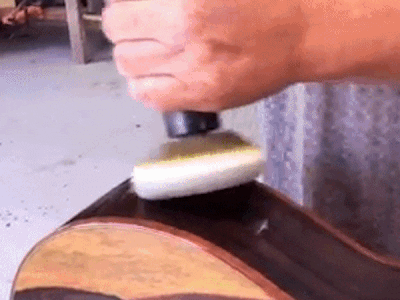 Description:
Professional Use: Different softness of the sponge is represented by different color of the sponge in which you can make your best choice for your polishing project. Suitable for all kinds of polishing and waxing for cleaning and improving their lightness without damaging the surface.

High Quality Pads: Soft and fine. The increased thickness help to enhance its lifespan, making it washable and reusable. High quality woolen polishing pad provides greater dust-cleaning and polishing abilities. 
Portable & Self-Adhesive: The pads can be carried around and changed easily in seconds to meet your needs with the Velcro Backed, making the buffing and polishing processes much easier and faster than doing it with your bare hands.
Application: Musical instruments such as guitar and piano, furniture, and all kinds of painting surface. 
Can be used with and without the household electric drill.
Specifications:
Material: Sponge & Woolen
Weight: 90g
Size: Refer to picture
Polishing Pad Diameter: 80mm/3 inch
Color: As depicted in pictures
Package Includes:
1 x Buffing Pad Polishing Set
[2 x Flat Sponge Pad]
[2 x Wave Sponge Pad]
[1 x Woolen Buffer Pad]
[1 x M10 Drill Adapter]
[1 x Suction Cup]
Notes:
1. Due to different monitor and light effect, there might be a slight difference in color between the actual item and item shown in the pictures.
2. There might be a minor deviation in the length due to manual measurement.
---