---
---
Turning Your Old Denim Jeans Into A New Look?
Denim jeans are a-must-have-item in our closets. They are part of our everyday wear. We probably have purchased more than necessary and they are turning old to collect dust. Instead of hiding them in the closet or donate to the charity, you can repurpose your jeans and relive them with your infinite creativity!  For instance, Distress Your Jeans.

Ever thought about making your own distressed jeans instead of buying one from stores? Do you want to modify your current distressed jeans further? This product is for you!
Figuring How To Distress Your Old Jeans?
Well, there are various ways you can use to distress your jeans. Yet, these methods might be tedious to use. Instead, we offer you the Jeans Distressing Dremel which can be used to carry out your jeans-distressing DIY projects easily and faster. In fact, this is one of the factory-methods to create distressed jeans. 
 An Ideal Tool To Customize Your Jeans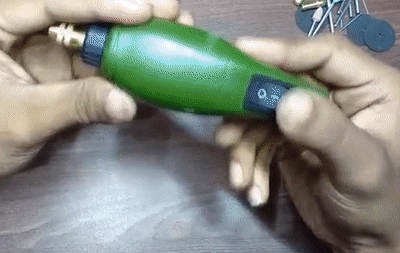 This bit set allows you to create artificial distress on your jeans by simply grinding the drill against it, and it also makes sure that you don't easily damage your jeans in the process! It's the perfect tool for people who are adventurous with their clothes or are looking to change up their looks!
Distress Your Jeans To Create Your Own Persona
The dremel is equipped with a wide range of accessories for projects with different purposes. For instance, you can use the grinding stone to start your project and refashion your old jeans into pretty outfits that reflect your personality.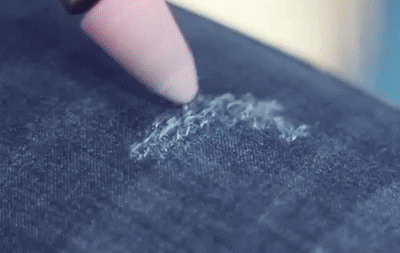 Description:
Easy to use: To utilize this drill bit, simply attach it onto a drill and grind it against your jeans.
Features multiple types of drill bit shapes for maximum customization.
Easy Storage: Easy to store due to how small the product is.
Lets you create artificial distress on your jeans without causing too much damage.
Specifications:
Size: 13*4cm

Weight: 0.1kg
Package includes:
1 x Jean Distressing Drill Bit Set


Notes:

1. Due to different monitor and light effect, there might be a slight difference in color between the actual item and item shown in the pictures.

2. There might be a minor deviation in the length due to manual measurement.

---