---
---
Make Fencing Work Easy
Poultry Cage Pliers is an essential tool especially when you need to work on rabbit cages, poultry cages, building chicken runs, quail cages, bird cages and so on. It is certainly a handy tool as it is easy to use like a stapler, clamp tightly. No need to feed the nails frequently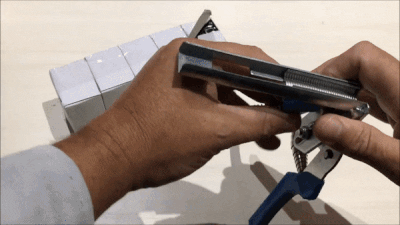 This pliers will help you quickly assemble the bulk mesh to a bird or rabbit cage. This pliers function 20 times faster than common jaw pliers!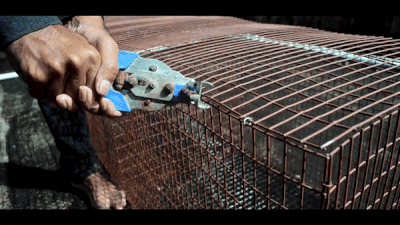 FEATURES:

Reliable and durable:

Non-slip insulated handles for comfort grip.
Wide application: Ideal for nailing/tying/fixing for pet-cages, breeding cages, wire mesh, mattresses and more
Speedy one-handed operation: Designed to enable semi-automatic insertion of metal loop fasteners to link together fencing, staple meshes, and secure cages.
SPECIFICATIONS:
Materials:

Stainless Steel

Clip Head Length: 18cm
Weight: 160g
PACKAGE INCLUDED:
1 x Poultry Cage Pliers
&
1 Box x M-Shaped Nails
---