---
---
Woodworking Center Scriber is used to determine the exact position of the center of the board during board cutting, pin joints, assembly, etc. Woodworking Center Scriber can be used for woodworking, gypsum work, construction and measuring works etc.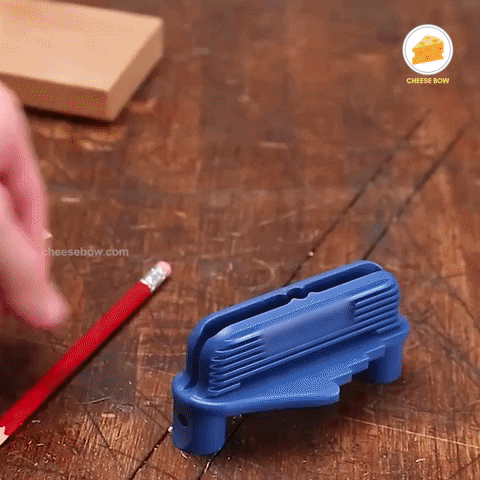 Features:
Made of fine quality ABS, practical, high accuracy, has a long service life.
Multifunctional scriber can mark the center of the board with a thickness within 64mm, and also can move the scriber to draw 1/16", 3/16", 5/16", 7/16", 1/8", 1/4", 3/8", 1/2" edges.
With a magnet at the bottom, the center scriber can be attached to the iron surface.
The pencil can be inserted into the hole in the foot for easy storage and the pencil is not easy to lose. (pencil is not included)
Lightweight and compact, easy to use and carry.
Specifications:
Material: ABS
Color: grey
Applicable pencil diameter: approx. 7.2mm / 0.3in
Maximum use thickness: 64mm / 2.5in
Side width: 1/16", 3/16", 5/16", 7/16", 1/8", 1/4", 3/8", 1/2"
Item size: 100 * 58 * 50mm / 3.9 * 2.3 * 2.0in
Item weight: 47g / 1.7ounce
Package size: 110 * 68 * 60mm / 4.3 * 2.7 * 2.4in
Package size: 52g / 1.8ounce
Note:
This product does not contain a pencil.
Package List:
1 *
Woodworking Center Scriber
---